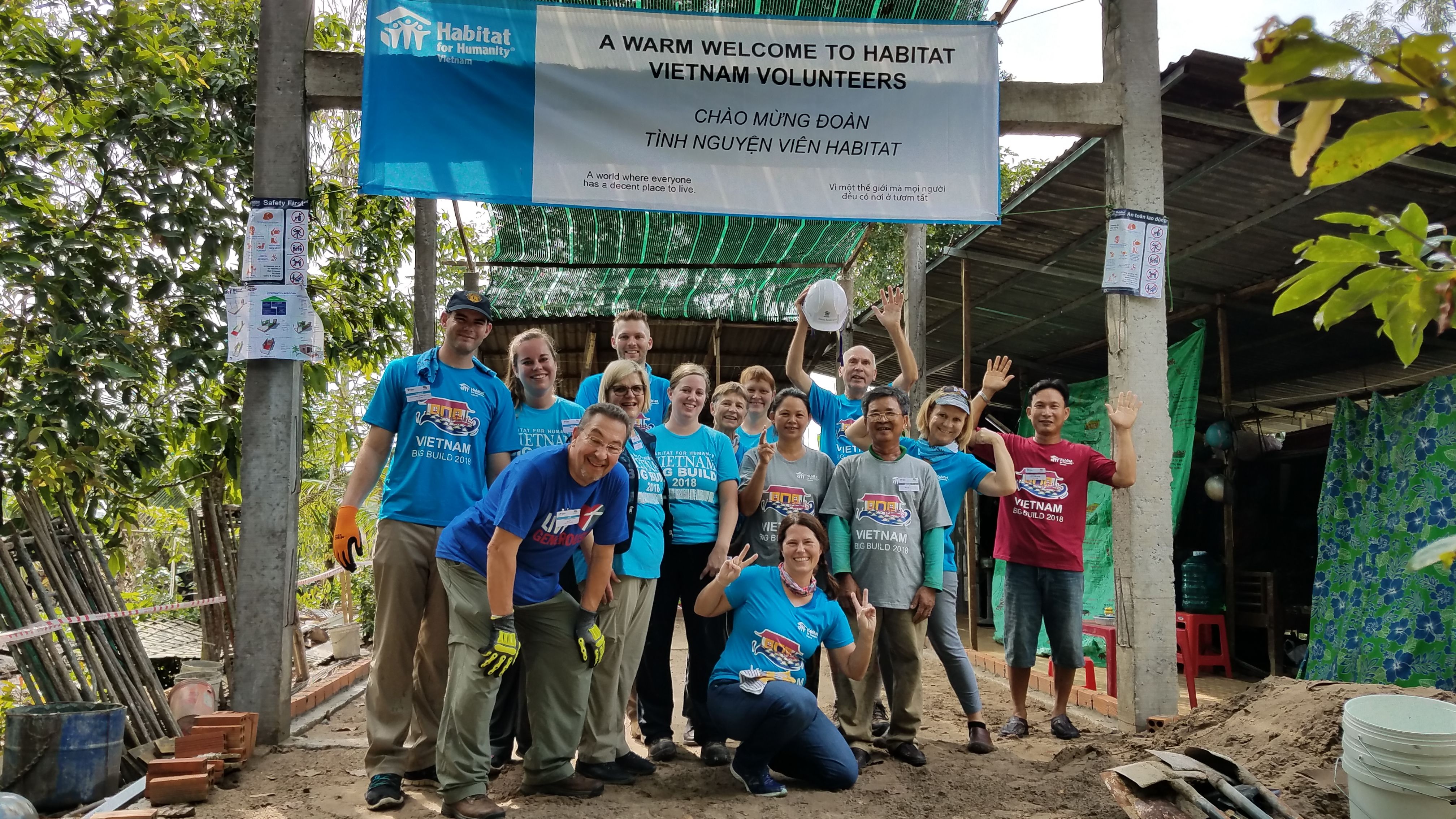 Today is the day !

We have been anticipating ,waiting, planning and praying for this day .

14 of us have gathered and traveled from Minnesota , California and Tennessee . We traveled together half way around the globe.  Many of us did not know each other or how to construct a building . Some of us have never navigated another country , let alone a country that is literally half way around the world. We have left our families in the United States because we were called on our hearts to help other families. The province of Dong Thap, Vietnam .


HOUSE 10

We met the family and they will help us construct their new home.   The house is modest.  It is constructed with bricks and mortar. (Like the smartest of the three little pigs!)
We mix the mortar on-site as it is needed and use wheel barrows to move the bricks across the bridge from the roadside.   We have to be very aware of our surroundings while gathering brick due to the traffic in the narrow roadway. Motor scooters are the main vehicle here and the drivers will honk the horn to notify you to look up and  see them coming. 

A husband and wife will occupy this home at the end of the week.   The contractor/supervisor is their son-in-law.    We also briefly met their daughter and grandson.   Their grandson enjoyed playing with "Little Ole" and watching cartoons while we worked. 

We were hot.
We were excited.
We were productive!

     Then...
We were exhausted
And we were proud!  
We are definitely ready for day TWO!
​​​​