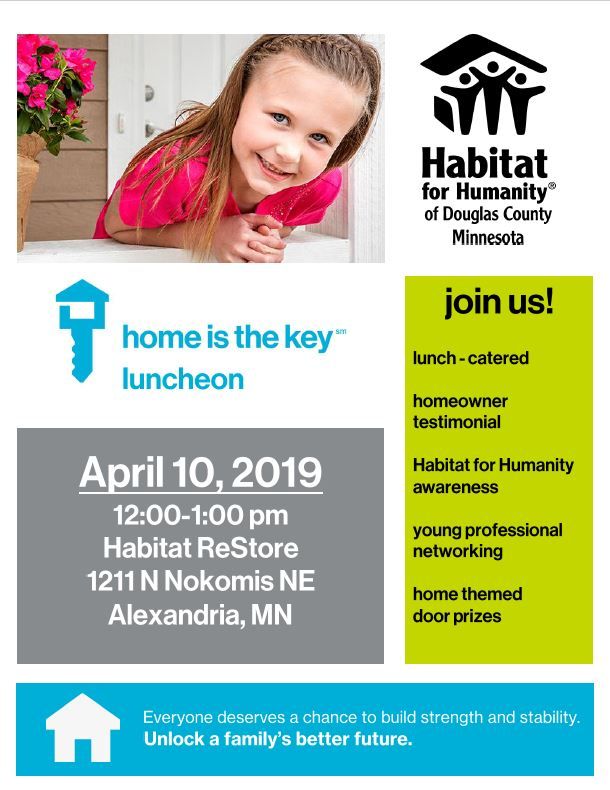 RSVP to Molly Comer by March 29th, 2019 by phone (320) 762-4255 or Email at molly@hfhdouglascounty.org.
The luncheon will be on April 10th at noon and held at the Habitat ReStore.
There will be a catered lunch, homeowner testimonial,Habitat for Humanity awareness, young professional networking and home themed door prizes.